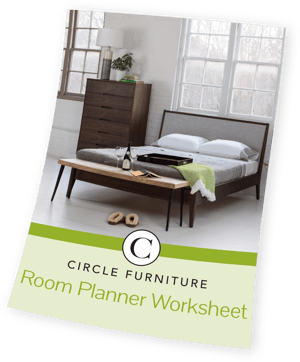 Here at Circle Furniture, we are proud to offer an extensive design service where our design consultants will work closely with you to help you bring your vision to reality. Bring us your ideas and we can help choose furniture styles and colors to build your dream home.
Whether you're remodeling a living room, revamping a dining room, or updating your master bedroom, we are here to help you every step of the way.
It's important to take into consideration every detail when thinking about creating a room plan. But don't worry, we did the work for you.
Fill out this comprehensive worksheet and take it to one of our design consultants. It's the perfect first step to get you started on your design journey.